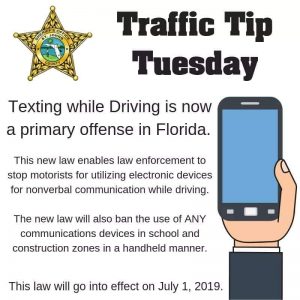 Marianna Police Department posted this last Thursday on their Facebook page and it never hurts to repeat information like this:
~Florida Law states that a parent, legal guardian, or other person responsible for a child younger than six (6) years of age must not leave the child unattended or unsupervised in a motor vehicle for a period in excess of 15 minutes or for any period of time if the motor vehicle is running, the health of the child is in danger, or the child appears to be in distress. For the safety of your children and pets, never leave a child or pet unattended in a vehicle, even for a short period of time.
The Marianna Police Department is located at 2890 Green St. Marianna, FL 32446 and you can call them at 850-526-3125.