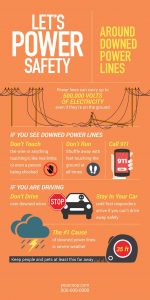 Did you know May is Electrical Safety Month. Not an exciting subject but a necessity. Here are a few safety tips for your home.
~Replace or repair damaged power cords and be sure to not plug a bunch of stuff into one outlet or extension cord.
~Don't overload your outlets.
~Be sure to correctly label all fuses, circuit breakers, and switches in power box and replace damaged ones.
~Don't yank an electrical cord from the wall, it can damage the plug or the outlet.
~Make sure all electrical cords are tucked away, pets could chew on the cords and people could trip and fall over them.
~And don't forget to test smoke alarms in your home(every month) and change the batteries(twice a year). Smoke alarms should be installed in every bedroom, outside each sleeping area, and on every level of the home.