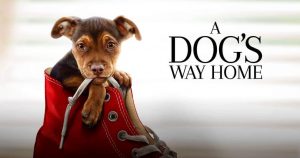 Hill-Kelly Movies in the Park- A Dog's Way Home will start at sunset at the Community Maritime Park located at 301 W Main St, Pensacola on June 7th. They will be partnering with the Pensacola Humane Society for a pet adoption event! Be sure to go early to enjoy the adoption event before the movie starts. The movie is rated PG and is 1 hour and 37 minutes long. Take your blankets and chairs and spread out on the lawn to enjoy this family-friendly movie under the stars!
Facts about shelter dogs that may help you decide if adopting is right for you.
There are more homeless animals than people.
Adopting from a shelter is cheaper then buying from a pet store or breeder.
Shelter dogs are perfectly normal and many are trained.
Most dogs entering shelters are still young.
Not all shelter dogs are mutts and each one is unique.
Every shelter dog is carefully evaluated.
The majority of shelter dogs are euthanized.
Most shelter dogs have been neutered or spayed.
Owning a dog can help you live longer and shelter dogs LOVE humans.